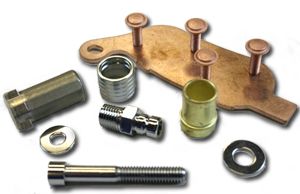 Whitaker Finishing continues to focus on reducing our environmental impact
At Whitaker Finishing LLC we understand the importance of protecting our environment. That is why the surface treatments presented meet the EU Directives: 2000/53/EC on end of life vehicles, ELV, as well as 2002/95/EC on the restriction of the use of hazardous substances in electrical and electronic equipment, RoHS. The ELV Directive, adopted in 2000 by the European Parliament, aims to reduce the quantity of waste, including hazardous waste, which occurs when motor vehicles are junked or dismantled. The RoHS Directive, adopted in the EU in July 2006, aims to restrict certain dangerous substances commonly used in electrical and electronic equipment.
Whitaker Finishing is ISO 14001 Certified
Whitaker has successfully completed its ISO 14011 Certification process and continues to focus on reducing our overall impact on the environment. This certification process has resulted in several projects aimed at reducing energy consumption and recycling waste wherever practical.
Whitaker has clompleted the installation of a closed-loop water treatment system and it recycles all processed water. This reduces our overall operating costs but also virtually eliminates any wastewater discharge from our facility. Wastewater discharge limits continue to tighten and by recycling our process water we avoid the potential of an over the limit discharge. This ultimately makes us a better corporate citizen reduces our impact on the local water treatment facility.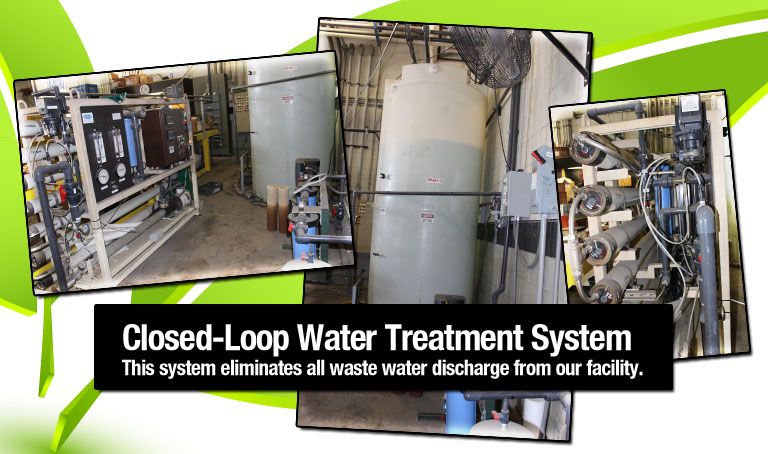 GEM Inc. has just completed the installation of all new energy efficient lighting throughout our facility – inside and out – to reduce our overall electrical consumption by almost 10%. This project was facilitated with the help of the Toledo / Lucas County Port Authority.
Our wastewater discharge is regulated by the City of Toledo and as well as the State of Ohio and Federal EPA. We incorporate the use of air scrubbers on all of our discharge stacks to ensure operation within the mandated limits. All hazardous waste is containerized and hauled away as required.